Meet Carla
---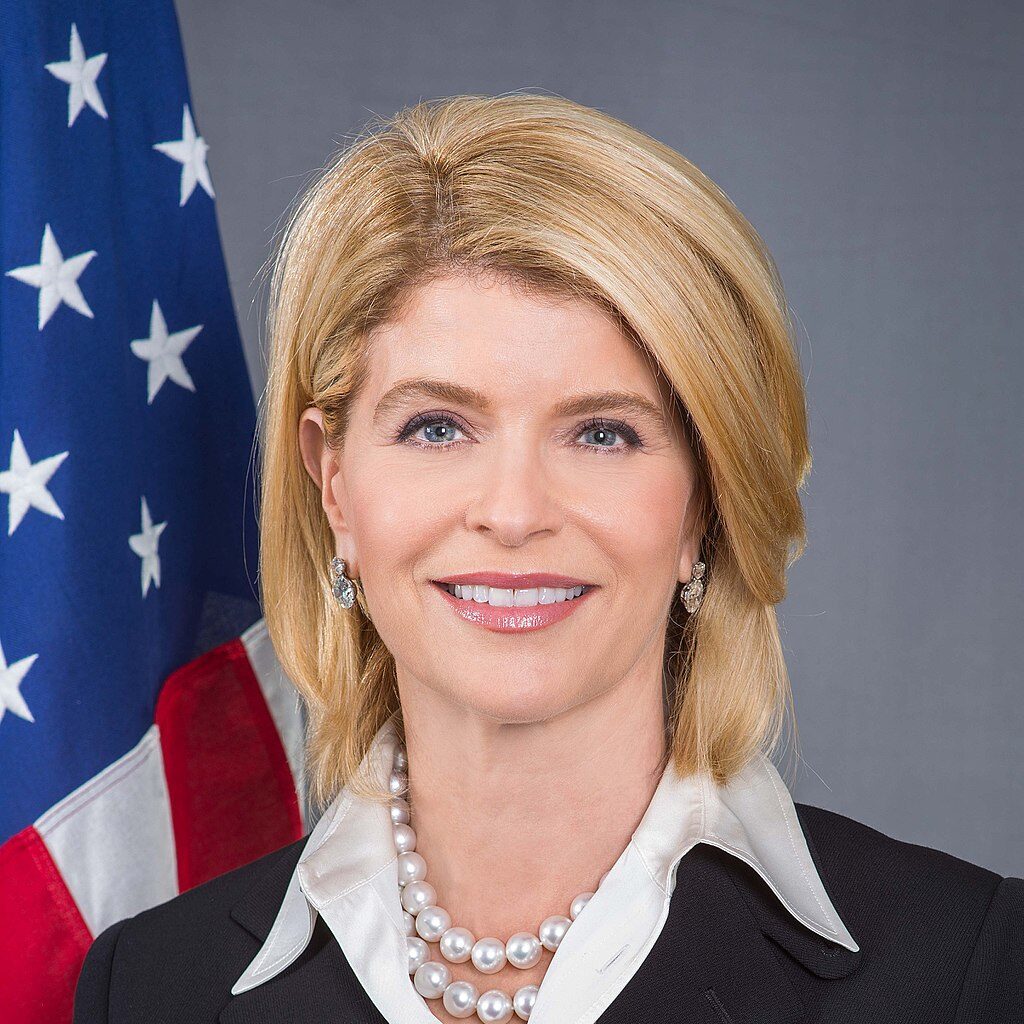 Ambassador Carla Sands grew up in Camp Hill, Pennsylvania. Her father, Jack, continued to grow his chiropractic practice in Camp Hill alongside his own father, while her mother, Barbara, raised Carla and her six siblings.
Carla developed a strong work ethic and found a passion for service early on from her time spent in the Girl Scouts, learning from her parents' Christian Ministry outreach, and serving on the student council at Cumberland Valley High School. She developed a love for the Pennsylvania outdoors, spending summers at the Christian Camp Hebron in Halifax, PA, and winters on the slopes of Ski Roundtop with her school ski club.
Nothing was handed to Carla. She knew she would have to earn success. Her first jobs were teaching art at the local middle school on the weekends and after school and working at Hershey Park. Carla studied biology and chemistry at Indiana University of Pennsylvania and Elizabethtown College before receiving her Doctor of Chiropractic degree from Life Chiropractic College.
Carla went on to follow in her father and grandfather's footsteps, being the third generation in her family to practice chiropractic in Pennsylvania. In 1999, Carla married the love of her life, Fred Sands. After Fred's passing in 2015, Carla stepped in to lead his company and became the first woman to serve as Chairman & CEO of Vintage Capital Group.
In 2016, Carla, a lifelong Republican, got to know and worked tirelessly to elect President Donald J. Trump and his America First agenda. Because of her experience as both a small business owner and as Chairman of a very successful company, she was appointed to President Trump's Economic Advisory Council.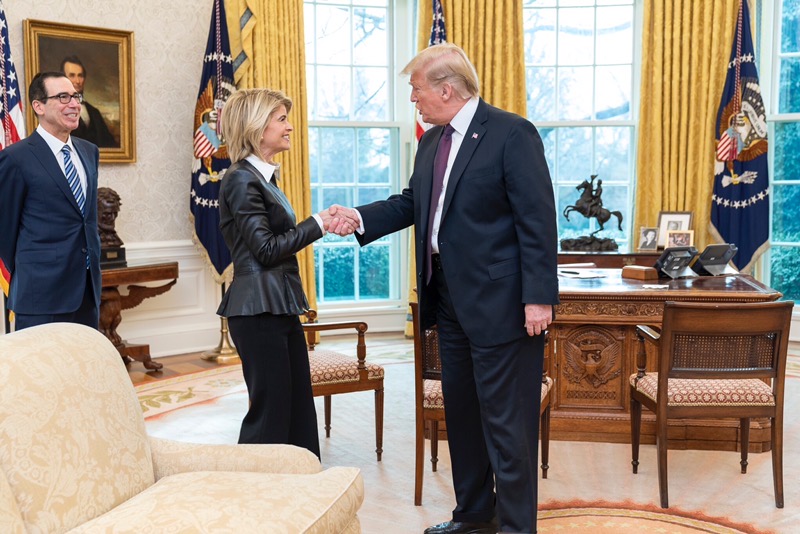 In 2017, President Trump called on Carla to represent the United States as the Ambassador to Denmark, Greenland, and the Faroe Islands. During her tenure, Denmark increased its defense spending, while U.S. exports to the Kingdom of Denmark rose over 43%, resulting in the creation of additional jobs right here at home.
As Ambassador, Carla proposed and helped establish the U.S. Consulate in Nuuk, Greenland, and assisted with resolving the Thule Base Maintenance Contract dispute. She facilitated partnership agreements between the United States and the people of Greenland and the people of the Faroe Islands and expanded the United States mission in the Kingdom of Denmark to include the United States Coast Guard. In January 2021, Carla received the Department of Defense's highest civilian honor, the Medal for Distinguished Public Service, for her work to increase security in the high north while countering Russia and China.
After her tenure serving President Trump and the United States of America on the world stage, Carla returned to her hometown in Pennsylvania. Inspired by President Trump's successes; driven by her commitment to preserving our energy security, ensuring confidence in our elections, and securing our border; and motivated by her passion to serve her family, friends, neighbors, and community, Carla now looks to put her record of hard work and excellence to improve the lives of people of Pennsylvania.
Ambassador Sands wants to be Pennsylvania's Energy Senator and is calling for Operation Warp Speed for Pennsylvania's energy harvesting and transportation to benefit our commonwealth, our country, and our allies. Additionally, her goals are to support Pennsylvania's farmers through common-sense regulations and to kill the New Green Deal war on Pennsylvania farmers and the energy sector. She intends to reverse inflation by stopping the Biden Administration's out-of-control spending. Will ban Critical Race Theory at the federal level and bring manufacturing back to Pennsylvania. Carla pledges to work with whoever is elected Governor to grow, expand, and rejuvenate Pennsylvania's economy by using our natural resources for the benefit of all Pennsylvanians.