Meet Carla
---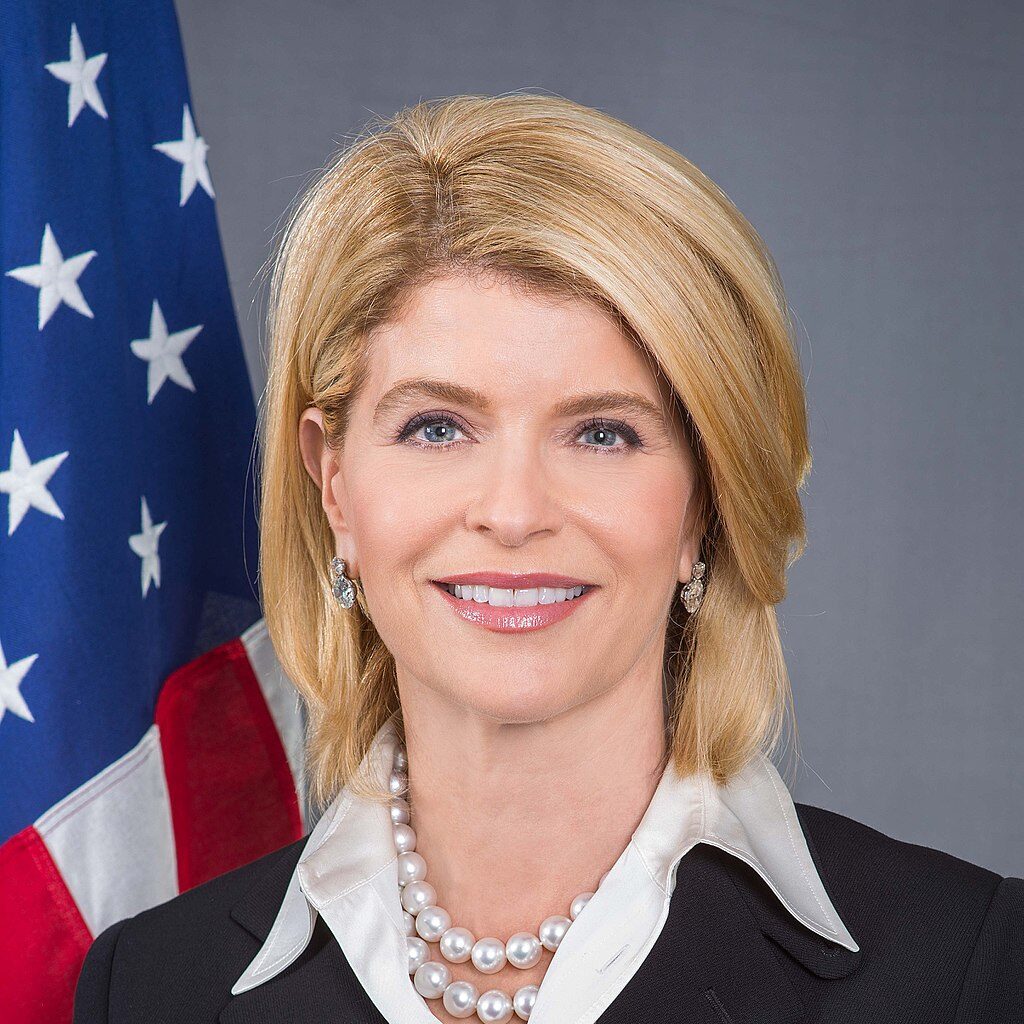 Carla Sands is currently the Vice Chair, the Center for Energy & Environment, America First Policy Institute, and also leads AFPI's Pennsylvania Chapter. She previously served as U.S. Ambassador to the Kingdom of Denmark which includes Greenland, and the Faroe Islands from 2017-2021.
During her tenure, she and her team increased U.S. exports to Denmark by 45% according to MIT's Observatory of Economic Complexity. Her number one goal as ambassador was to increase U.S. national security by establishing a consulate in Greenland. By working with the inter-agency and Congress, her goal was realized in 2020.
Additionally, she successfully executed trade and cooperation agreements with Greenland and the Faroe Islands to counter Russian and Chinese malign influence. In 2021 she was awarded the Department of Defense's highest civilian honor, the Medal for Distinguished Public Service.
In 2015-2017 Carla served as Chairman of Vintage Capital Group and its subsidiary company Vintage Real Estate which specialized in the acquisition and development of regional malls and shopping centers across the country.
Before an orderly wind-down of the company starting in 2018, Vintage Real Estate had a portfolio that included 13 properties with 4.3 million square feet invested in underperforming assets. The team was vertically integrated with in-house leasing, development, and property management.
Early brief careers included film acting and practice as a 3rd generation Doctor of Chiropractic. Carla pursued her undergraduate education at Indiana University of Pennsylvania, and Elizabethtown College where she studied pre-med and earned her Doctor of Chiropractic from Life Chiropractic College.
Carla is currently a board member of the Parliamentary Intelligence-Security Forum and serves on the advisory boards of Krach Institute for Tech Diplomacy at Purdue, and the International Women's Forum. She has served on many charitable and philanthropic boards.