Meet Carla
---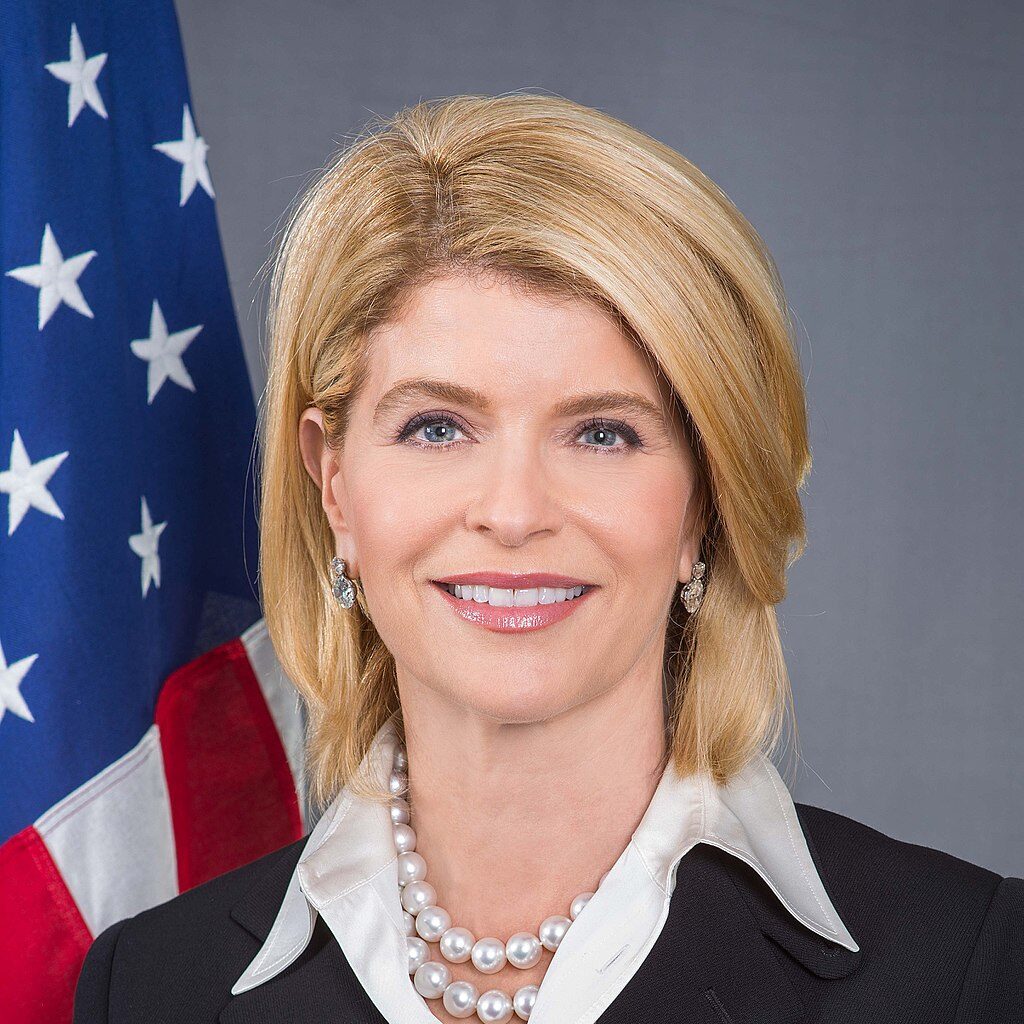 Carla Sands is an 8th-generation Pennsylvanian whose ancestors fought in the American Revolution and the Civil War. She is currently serving as the Vice Chair of the Center for Energy & Environment at America First Policy Institute.
In 2021-2022 she ran as a GOP candidate for US Senate in Pennsylvania. Carla was appointed by President Trump in 2017 to represent the United States as Ambassador to Denmark, Greenland, and the Faroe Islands.  During her tenure, and as a result of her diplomacy, Carla with her embassy team, in cooperation with the White House and Department of Defense was able to forge a Common Plan for USA-Greenland Cooperation and a Partnership Declaration between the United States of America and the Faroe Islands. In 2023, Ambassador Sands was appointed to the Krach Tech Diplomacy Advisory Council at Purdue University and the board of the Parliamentary Intelligence-Security Forum.
Additionally, while serving, U.S. exports to the Kingdom of Denmark rose by over 43% resulting in the creation of US jobs. She and her team worked to increase security in the high north while countering Russia and China. And continuously pressed Denmark to increase its defense spending in support of NATO. For this work, the Department of Defense awarded Ambassador Sands their highest civilian honor, the Medal for Distinguished Public Service.
Prior to her Ambassadorship in 2017-2021, and after the untimely passing of her beloved husband Fred in 2015, Carla became the first woman to serve as the Chairman & CEO of Vintage Capital Group, LLC.
Prior to her Ambassadorship in 2017-2021, Carla served on the boards of Pepperdine University, the Los Angeles Police Foundation, the Museum of Contemporary Art in Los Angeles, UCLA School of Arts and Architecture, as well as, the Los Angeles Philharmonic and The Music Center (where she also served as the President of the Blue Ribbon).
She was appointed by California Governor Arnold Schwarzenegger to the California Cultural and Historical Endowment. While serving on these philanthropic boards, Carla also focused on raising funds for worthy causes and candidates. Carla and Fred wed in 1999 and together, they have a beautiful daughter Alexandra. After high school, Carla went to university and became the 3rd generation in her family to practice as a Doctor of Chiropractic in Pennsylvania.